MEET THE TEAM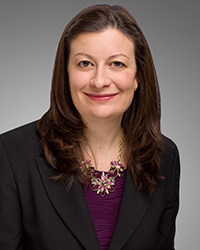 Sarah K. Bazzi, Esq.
(Owner)
I established Bazzi Immigration Law in 2010 because I wanted to help immigrant families stay together. I saw a need for dedicated, honest, ethical attorneys to provide fairly priced legal services for Mexican, Central American and South American immigrant families. Our practice is limited to federal immigration law and our attorneys are active members of a nationwide network of immigration attorneys so we are always aware of the latest developments in the law.Keeping immigrant families together is personal for me because my husband is an immigrant as was my grandfather. My husband and I have two children and we live in a diverse area of Loudoun County, Virginia. Our family, your family, nonimmigrant families, are all part of what makes America special.Lately there has been a lot of fear in the communities we represent because some Americans have lost focus on the key role immigrants have always played in this country.We are here to guide you and help you through the immigration court removal process if necessary. I understand the court process because in 2006-2007, I was a law clerk for the judges at the Miami Immigration Court. While at the court, I learned how things work from the inside and use that knowledge to help my clients navigate the court.I am a member in good standing of the Hawaii State Bar.
Professional Affiliations and speaking engagements:
American Immigration Lawyers Association
Speaker on family law topics at the regional conference in November 2017
Speaker on asylum law topics at the AILA National conference in June 2018
Federal Bar Association
Speaker on asylum law topics at the National Immigration Law conference on in May 2018
Speaker on asylum law at the National Federal Bar Association Immigration Law Conference 2019
Speaker on consular processing at the National Federal Bar Association Conference 2022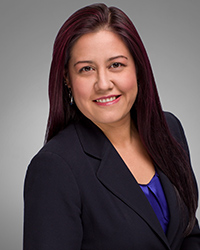 Leticia A. Corona, Esq.
Leticia Corona, Esq. is an attorney at Bazzi Immigration Law, PLLC focuses on removal defense and humanitarian relief. Ms. Corona also serves as Co-Chair of the Women's Bar Association of the District of Columbia's Immigration Law Forum. She has traveled to the U.S.-Mexico border volunteering with the Catholic Legal Immigration Network, Inc.'s (CLINIC) Estamos Unidos Asylum Project, Immigration Justice Campaign's Proyecto Dilley (formerly the Dilley Pro Bono Project), and the Las Americas Immigrant Advocacy Center. A Just Neighbors board member as a result of the merger with DC-MD Justice for Our Neighbors, she remains committed to advancing legal representation for our immigrant neighbors. Ms. Corona is dedicated to helping clients through the overwhelming and confusing experience of immigration applications and denials. In carrying out her legal tasks, Ms. Corona uses plain language to explain the law and the immigration process, the consequences of clients' decisions, and the potential legislation. Accordingly, she provides an empathetic and complete counseling that includes the high stakes involved-the lives and futures of individual persons and their families, here and abroad.
Jose Zelada, Esq
Mr. Zelada was born in Washington DC and raised in Alexandria, Virginia to Guatemalan immigrants, Mr. Zelada was inspired to pursue a career in law by his father, who was an attorney in Guatemala.
As a child, Mr. Zelada watched his parents navigate the complex and often daunting immigration process. Their experiences motivated him to become an attorney so that he could help others facing similar challenges.
Mr. Zelada joined Bazzi Immigration Law in 2012 as an assistant but quickly developed a passion for helping others. Over the years, he worked his way up through the firm, assisting on increasingly complex legal cases and earning the trust and respect of his colleagues and clients. Mr. Zelada has worked on a variety of cases ranging from asylum, cancellation of removal, waivers of inadmissibility, and consular processing abroad.
Mr. Zelada graduated from Virginia Commonwealth University, where he majored in Criminal Justice. He went on to earn his law degree from the University of Baltimore School of Law, where he was a member of the Legal Data and Design Clinic.
Today, Mr. Zelada is a dedicated advocate for his clients, representing them in a range of immigration matters, including removal defense and USCIS proceedings. He is fluent in Spanish and is committed to providing compassionate and personalized legal representation.
Mr. Zelada is a member in good standing of the Maryland State Bar.